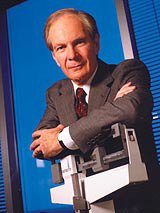 Century City, CA (PRWEB) May 16, 2013
Dr. Vash, through his private practice in Century City, has worked with patients for over 30 years to achieve safe, significant, sustainable weight loss. Dr. Vash comments: "The weight loss industry has become so lucrative and marketing has made it seem too easy to lose weight that people with serious weight issues are often lead down a path that robs them of their money and their hope. I want to use my blog to educate people about what works and what doesn't and perhaps as important, what the long term effects of excess weight are on our health."
"With Dr. Vash's help I have really come to realize that there is no magic potion for losing weight but that I do have the power to change my life while I safely lose my excess pounds." Michele L. (A reader of Dr. Vash's latest book "Lose It and Keep It Off")
Dr. Vashs insight and knowledge about the psyche of being overweight is the answer to demystifying every heavy persons question: Why dont I lose weight when everyone else does? His program (A Matter of Fat: A Physicians Program) helps you realize that everyone can lose weight with his plan, and lose it at a safe and healthy rate. Margaret B. (a patient of Dr. Vash's in Century City)
Peter D. Vash, M.D., M.P.H., F.A.C.E. Assistant Clinical Professor of Medicine at the UCLA Medical Center and Fellow of the American Association of Clinical Endocrinologists, is a board certified internist specializing in endocrinology and metabolism with an emphasis on obesity. He is the past president of the American Society of Bariatric Physicians, and has also served on the board of The Obesity Society. He has lectured extensively nationally and internationally, on the treatment and medical management of overweight and obese patients. He has been an invited expert witness to speak before a Senate Subcommittee and the F.T.C. concerning medical weight loss issues and the safety and impact of commercial weight loss programs.
He has written four books – "The Fat to Muscle Diet," "The Dieter's Dictionary," A Matter of Fat: The Sotari Program, Mindful Eating: Eat and Be Thin," and his latest book: "Lose It and Keep It Off" which is available at http://www.lipoblok.com or http://www.amazon.com.
He has also served on the board of Shape Magazine, writing many articles regarding health, fitness, obesity, and weight loss treatments. Dr. Vash has worked closely in consultation with the media (TV, radio, print) providing expert consultation on issues concerning obesity, weight loss, type 2 diabetes, and eating disorders. He was recently elected to the board of directors for the American Heart Associations Western State Affiliate and has served on their board advocating for more research and comprehensive treatments for childhood obesity. More information about Dr. Vash can be found on his website: http://www.amatteroffat.com.
Related Radio Press Releases